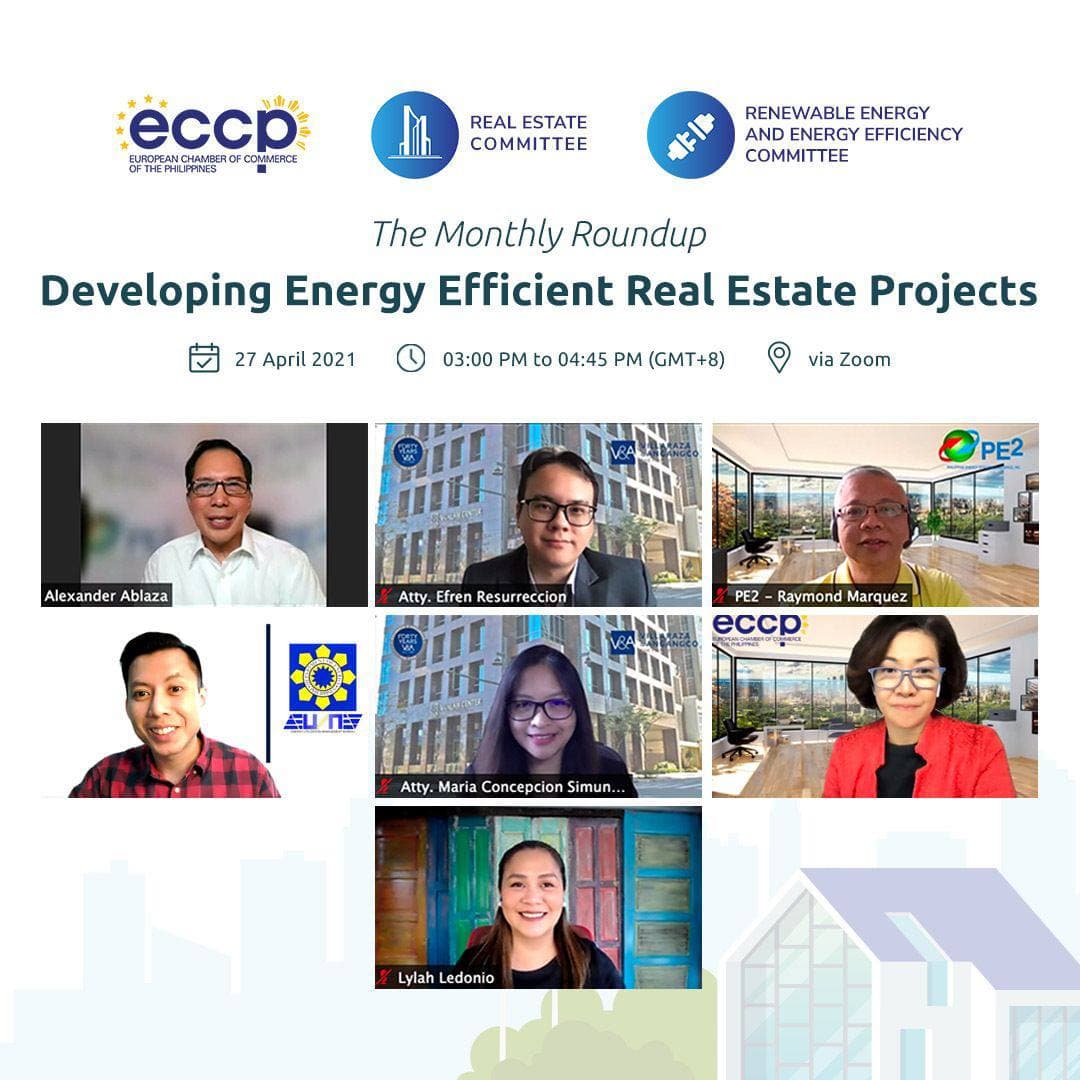 Villaraza & Angangco Partner Maria Concepcion P. Simundac and Senior Associate Efren II R. Resurreccion joined the recently concluded European Chamber of Commerce of the Philippines Developing Energy Efficient Real Estate Projects webinar, as host and speaker, respectively.
In line with the celebration of the 2nd anniversary of the signing into law of the Energy Efficiency and Conservation (EE&C) Law, the webinar: (1) provided context on the importance of EE&C in the Philippines; (2) highlighted key features of the EE&C Law and its implementing regulations; and (3) discussed energy audits and its impact on real estate development projects.
Atty. Resurreccion, as speaker and legal expert, talked about the legal developments in EE&C, particularly on the rights and obligations established under the EE&C Law and the polices adopted by the Department of Energy in its various regulations, highlighting the key aspects of the law applicable to real estate developers.