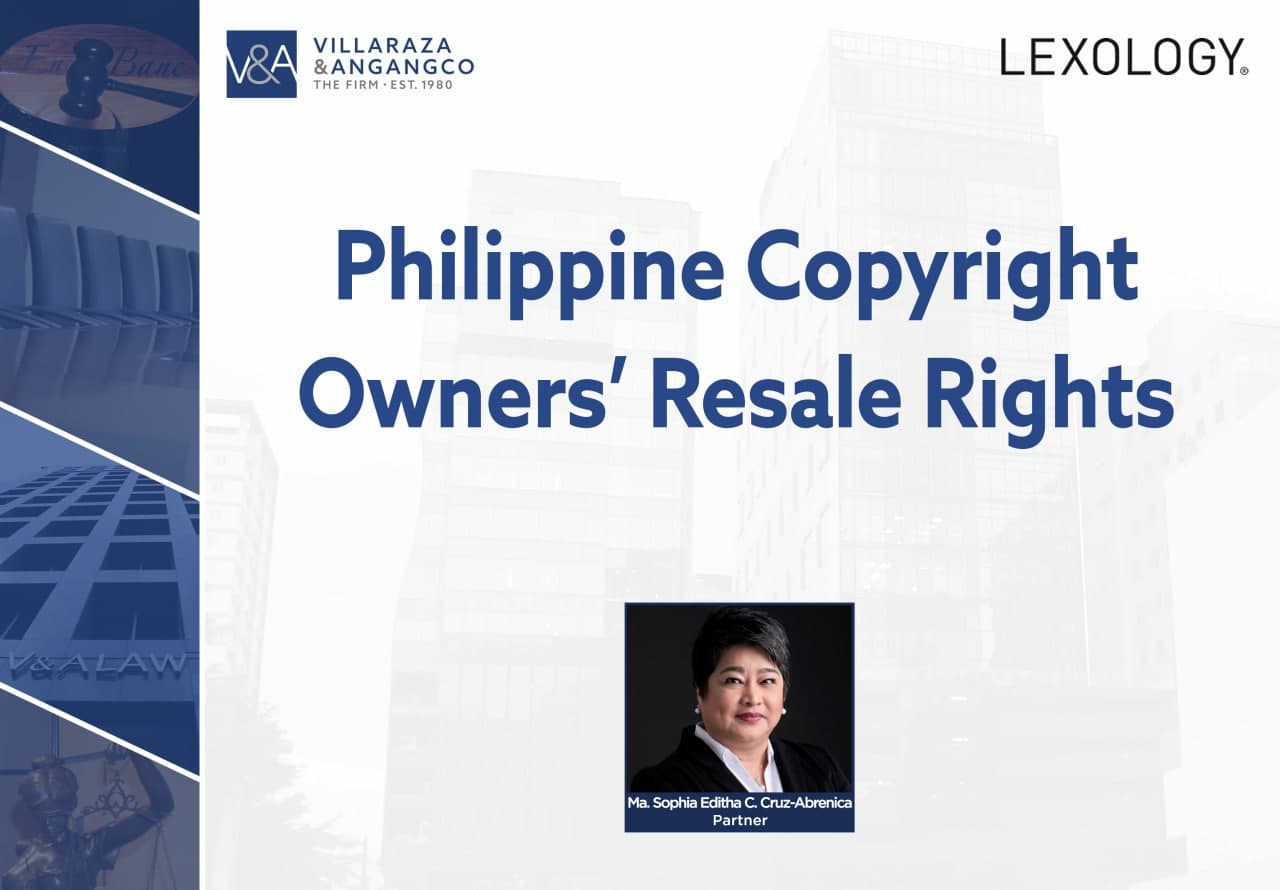 The Intellectual Property Office of the Philippines ("IPOPHL") issued the Implementing Rules and Regulations on Resale Rights in order to protect artists and other gifted people in relation to their intellectual property and creations, as well as to clarify the rights of artists to proceeds of subsequent transfers or resale.
In the Lexology article entitled: "Philippine Copyright Owners' Resale Rights," the Firm's
Ma. Sophia Editha C. Cruz-Abrenica
discuss the salient provisions of the rules and regulations, including the coverage and limitations of being a copyright owner, period for resale, royalty fee guidelines, and the premises and procedures for disputes, among others.
Lexology provides a comprehensive source of international legal updates, analysis, and insights, publishing articles from over 900 leading law firms and service providers worldwide.