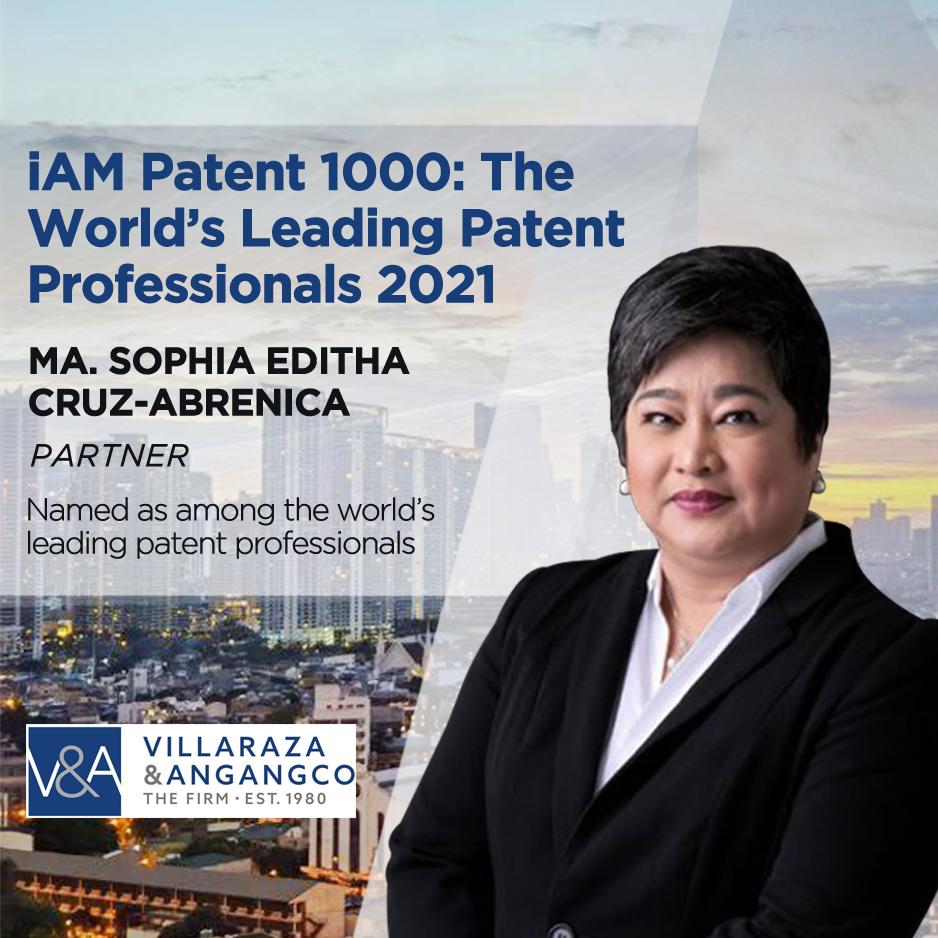 Congratulations to Villaraza & Angangco Partner
Ma. Sophia Editha C. Cruz-Abrenica
for the honor of having been named as among the iAM Patent 1000: The World's Leading Patent Professionals.
Consistently recognized as among the most outstanding IP practitioners in both domestic and international legal spheres, Sophie was particularly praised for tackling patent matters "effortlessly." It was further quipped that: "Sophie has always been helpful on giving insights on what could be done using the most practical and efficient approach. Every step of the way, she extends her services by giving us relevant information from other countries and being willing to go wherever required, doing so with flying colours every time."
Following an extensive research process of numerous interviews with various relevant attorneys at law, patent attorneys and in-house counsels in the region, the iAM Patent 2021 Rankings identifies the top patent firms and individuals in key jurisdictions around the globe.