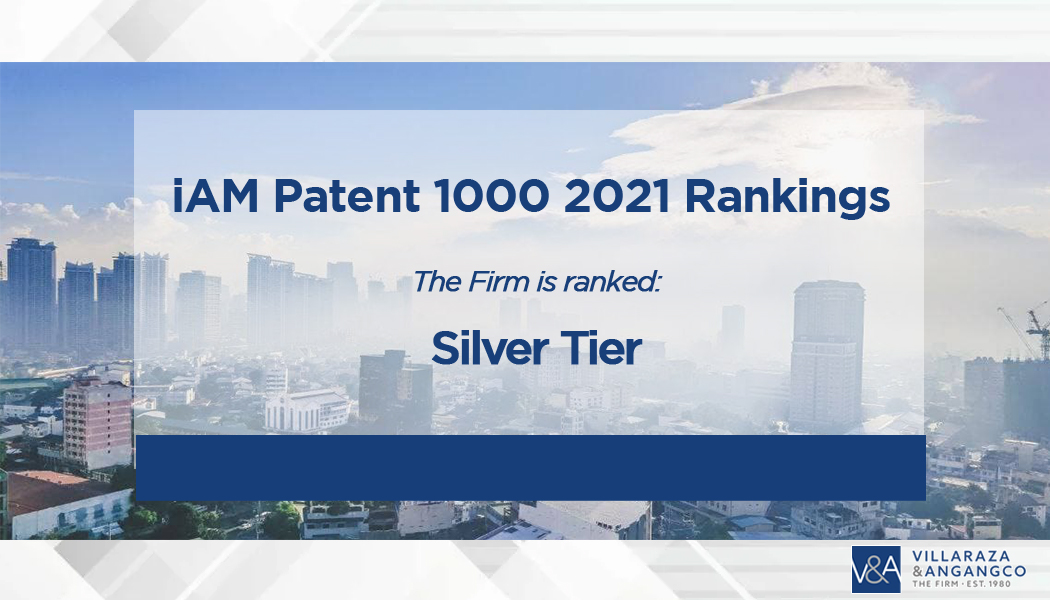 We are pleased to announce that Villaraza & Angangco ("V&A Law") has been ranked Silver Tier in the iAM Patent 2021 Rankings.
Consistently recognized as among the most outstanding firms in Intellectual Property, The Firm was particularly praised for its "impressive in-house technical capabilities and team of nine IP lawyers, armed to the teeth and ready to provide the full spectrum of patent services." It was further quipped that: "we have been pleased by their technical understanding of the cases, we are very pleased with their services – we appreciate not only the quality of their work, but also their quick responses and reasonable price." Another client highlights: "when I moved to another company, there was no other firm I had in mind to help us on patent-related cases but V&A. Because of their professional approach, we have been marketing our products seamlessly without commercial interruptions related to patent cases."
Following an extensive research process of numerous interviews with various relevant attorneys at law, patent attorneys and in-house counsels in the region, the iAM Patent 2021 Rankings identifies the top patent firms and individuals in key jurisdictions around the globe.