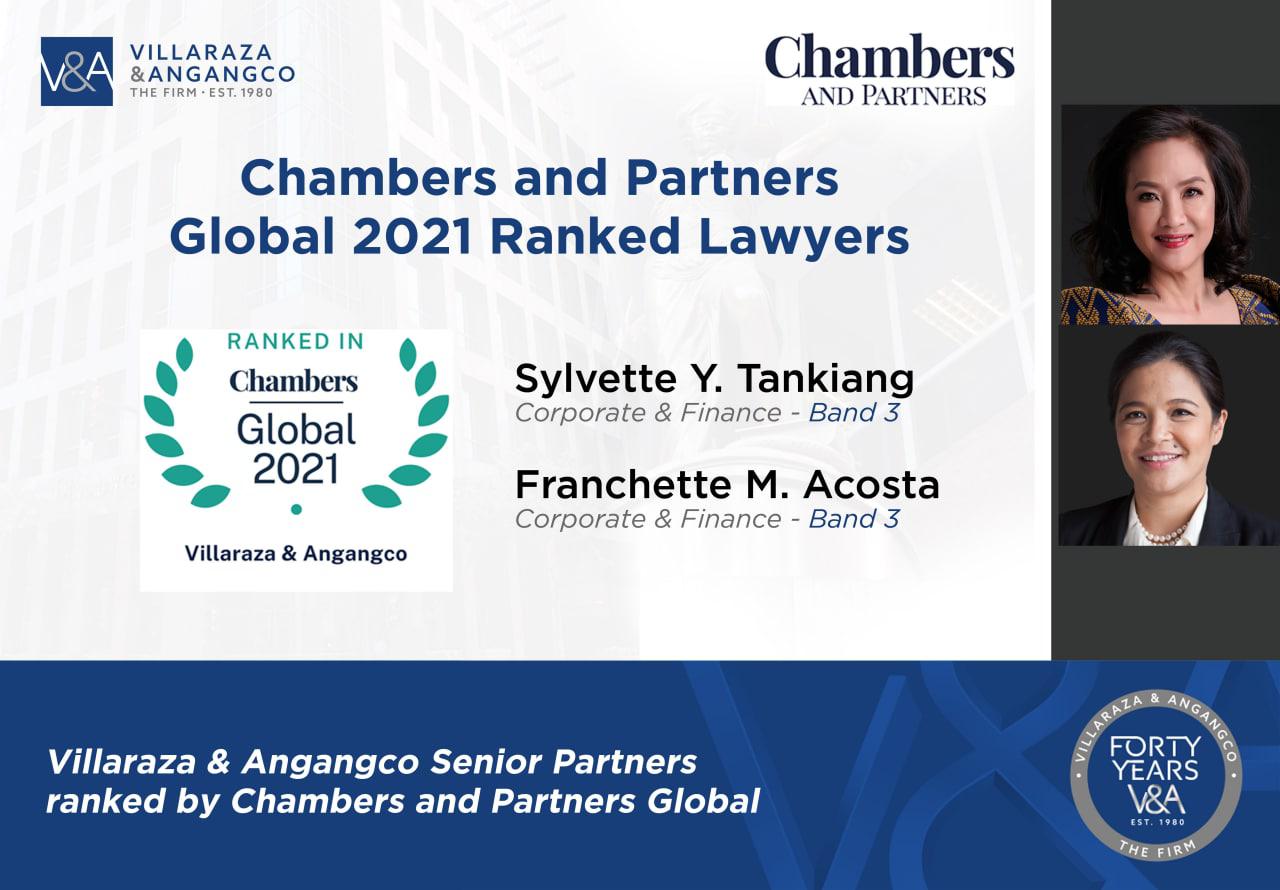 Congratulations to Villaraza & Angangco Senior Partners Sylvette Tankiang and Franchette Acosta for the honor of having been recognized once again as among the top lawyers globally for Corporate & Finance by Chambers and Partners, in its 2021 Global Guide.
Having been ranked Band 3, Sylvette was particularly praised for being "experienced in corporate transactions, joint ventures and contract structuring." It was further quipped by a client that she, "makes us feel that we matter and the problems we have will have solutions even if these must be creative and extraordinary," adding that she "understands that legal solutions must work within the context of the business that we have."
Franchette was likewise ranked Band 3, and was especially noted for her "particular expertise in foreign direct investments, joint ventures and M&A." She was further praised for being "meticulous and transaction-minded."
Consistently recognized as among the leading practitioners in various key practice areas in corporate and commercial law, Attys. Tankiang and Acosta continue to establish the Firm as among the top corporate and commercial law firms globally.
Following an in-depth research of dedicated and experienced team of researchers, the Chambers Global Guide ranks the top lawyers and law firms in over 200 jurisdictions across the world.