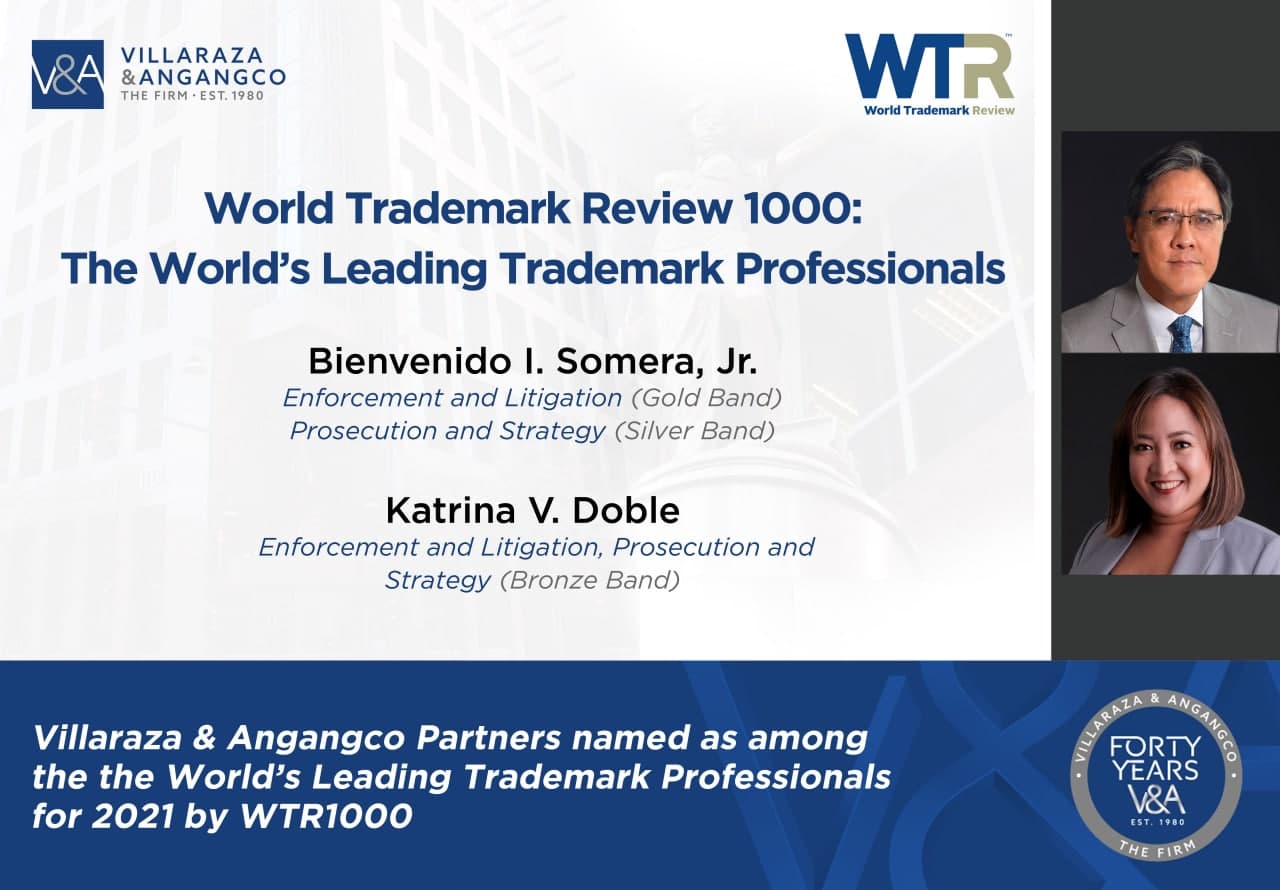 Congratulations to Villaraza & Angangco Partners
Bienvenido I. Somera, Jr.
and
Katrina V. Doble
for the honor of having been recognized once again as among the world's leading trademark professionals for 2021 by the World Trademark Review.
V&A Law Senior Partner
Bienvenido Somera
has been ranked in the Gold Band for Enforcement and Litigation, and in the Silver Band for Prosecution and Strategy. While Partner
Katrina Doble
, having been praised for taking "a personal interest in her clientele's trademark matters and provid[ing] timely and relevant advice," has been ranked in the Bronze Band for both categories. It was further quipped that, "not only do they have vast experience in the IP field, they have always provided practical and timely advice regardless of time and day."
Attys. Somera and Doble serve as the guiding pillars in continuously establishing the Firm as among the top IP law firms globally.
Following an exhaustive qualitative research process, the WTR 1000 identifies the leading trademark practitioners and law firms in over 80 key jurisdictions globally.