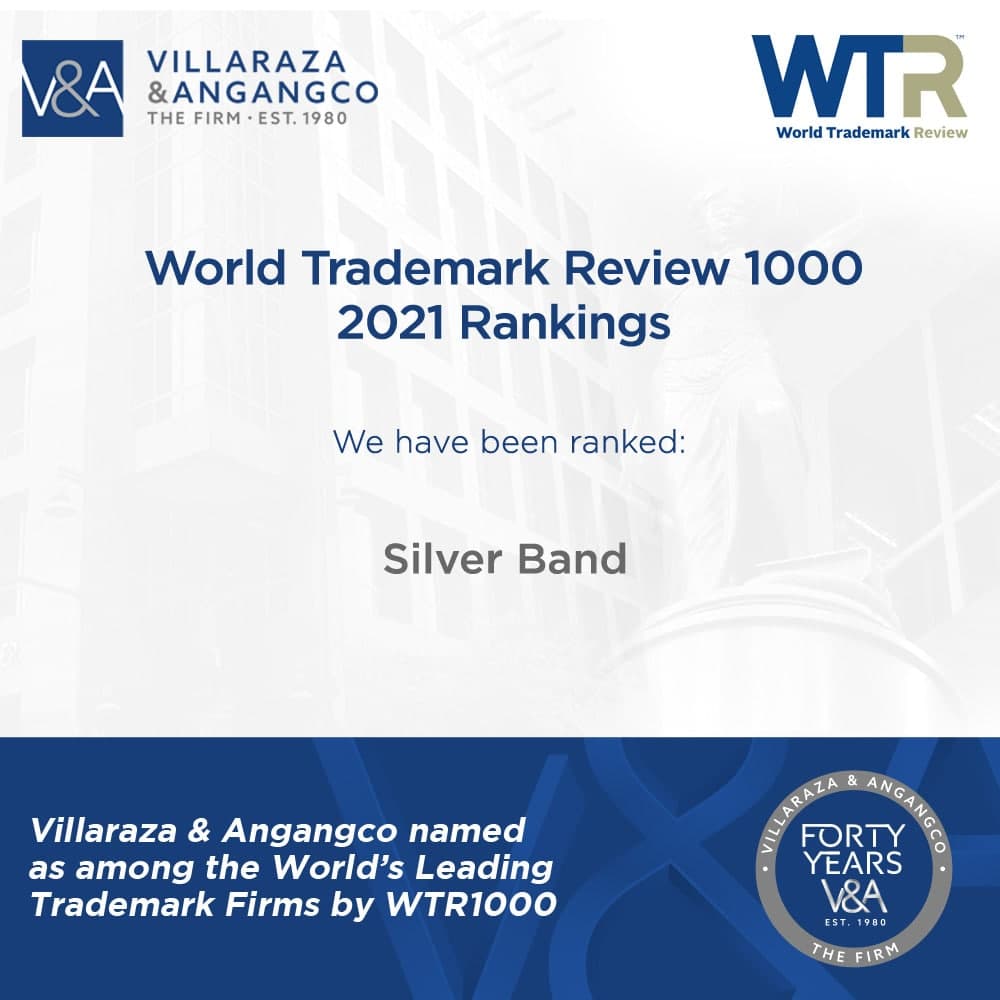 We are pleased to announce that Villaraza & Angangco has been named as among the world's leading trademark firms for 2021 by the World Trademark Review.
Having been ranked in the Silver Band for its "top-quality services," the Firm was particularly commended for "a highly commendable level of service for all sorts of IP matters," and was praised for "its vast knowledge base and connections, [that] they easily deal with any and all IP issues affecting day-to-day business operations." It was further quipped that, "its dedicated team has always provided practical solutions to our various queries, welcoming further dialogue and clarifications on contentious topics. It also understands our business culture, so it is able to adapt and be flexible to our needs and requirements."
V&A Law, through its IP department, is consistently recognized as among the top-tier law firms in Intellectual Property in both domestic and international legal markets.
Following an exhaustive qualitative research process, the WTR 1000 identifies the leading trademark practitioners and law firms in over 80 key jurisdictions globally.