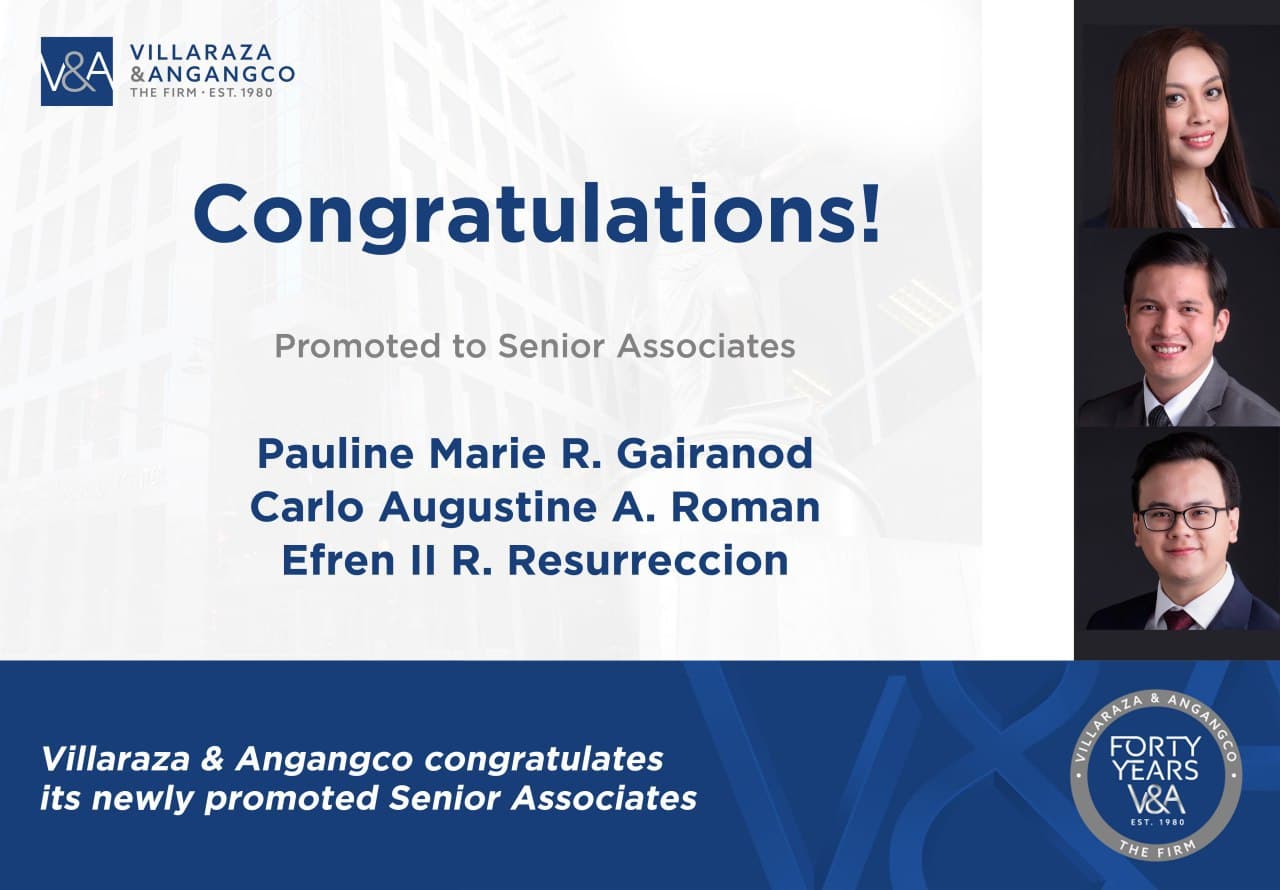 Villaraza & Angangco is pleased to announce the promotion of three of its Associates to Senior Associates. Pauline Marie R. Gairanod, Carlo Augustine A. Roman, and Efren II R. Resurreccion of the Firm's Corporate and Commercial Law Department have been promoted to Senior Associates, effective 01 January 2021.
Atty. Gairanod has recognized expertise in data privacy law, competition law, and project financing. She handles data privacy law concerns of some of the most significant social media platforms and technology start-ups in the Philippines, and prepares legal framework for the financing and construction of energy and infrastructure projects.
Atty. Roman is highly regarded for his expertise in telecommunications, government contracts, corporate rehabilitation, and e-commerce. He also has extensive experience in the field of labor and employment.
Atty. Resurreccion specializes in the fields of land law, government contracts, project finance, energy efficiency, and environmental law. He is experienced in mergers & acquisitions, contract drafting, and contract review.
The promotions recognize their outstanding contributions and commitment in providing unparalleled legal service to clients, and in continuously establishing V&A Law as among the leading firms globally.
#congratulations #promotion