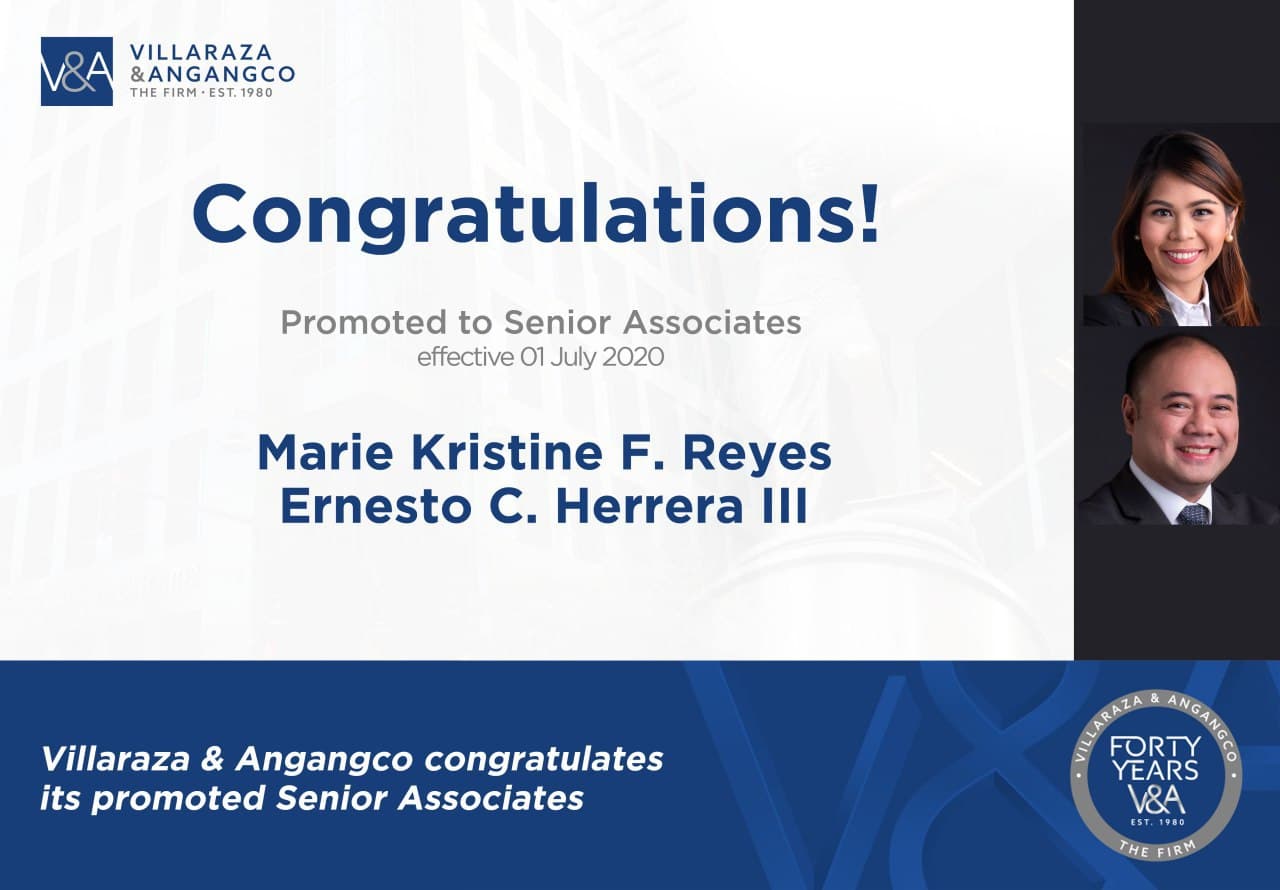 Villaraza & Angangco is pleased to announce the promotion of two of its Associates to Senior Associates. Marie Kristine Reyes and Ernesto III Herrera of the Firm's Corporate and Commercial Law Department have been promoted to Senior Associates, effective 01 July 2020.
Atty. Reyes has more than six years of experience in corporate and commercial law. She specializes in local and international corporate reorganization, as well as in initial public offerings in international stock exchanges. With her extensive experience, she regularly acts as counsel for foreign corporations seeking market entry or expansion in the Philippines, including companies engaged in financial technology and renewable energy.
With more than four years of experience in corporate law and labor law, Atty. Herrera is highly regarded for his particular expertise in mergers and acquisitions, government projects, telecommunications, gaming, construction, insurance, e-commerce, and labor and employment, including conciliation, mediation, and arbitration of labor disputes.
The promotions recognize their outstanding contributions and commitment in providing unparalleled legal service to clients, and in continuously establishing V&A Law as among the leading firms globally.
#congratulations #promotion