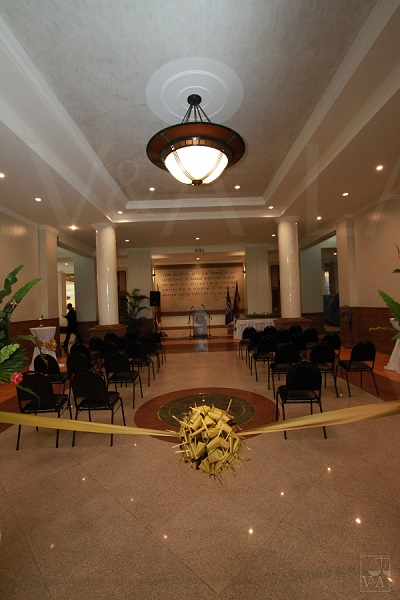 The elegantly spruced-up lobby of Malcolm Hall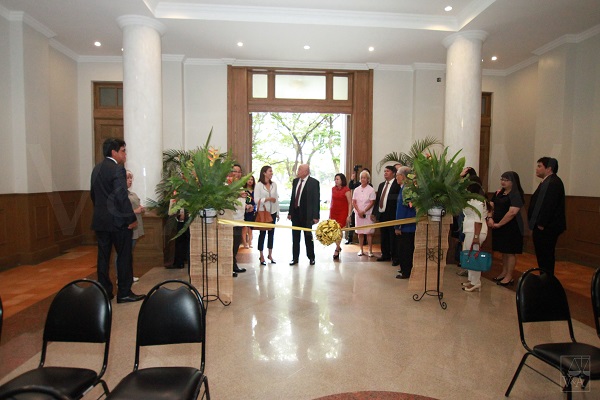 The home of the best law school in the Philippines gets a make-over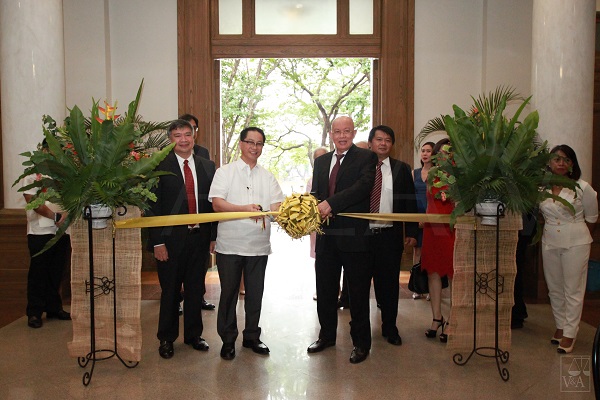 Ribbon cutting by the bigwigs of the 2 institutions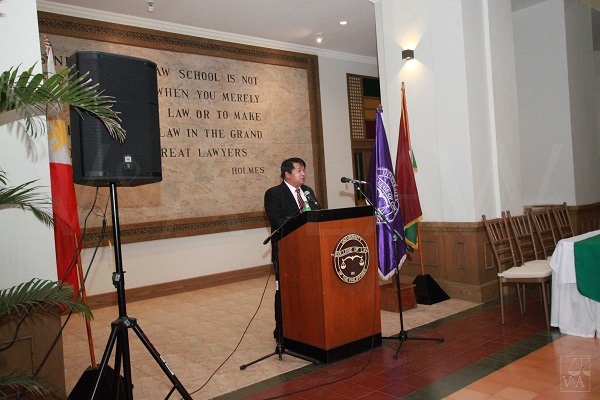 The Firm's MP giving a warm message in honor of his alma mater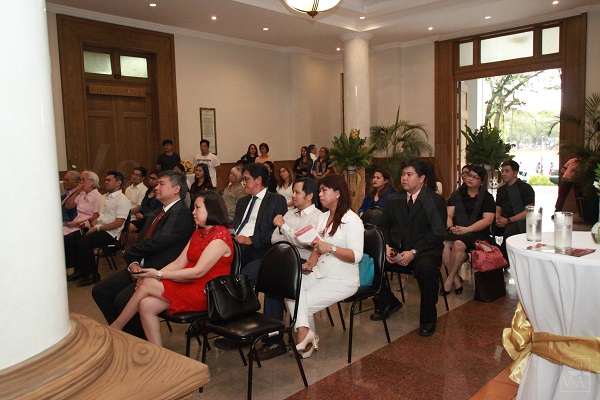 In attendance were the Firm's lawyers, UP Law professors and students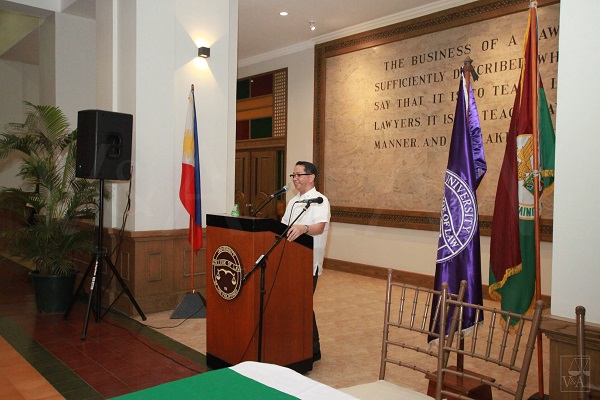 UP President and College of Law Dean Danilo Concepcion accepts the Firm's generosity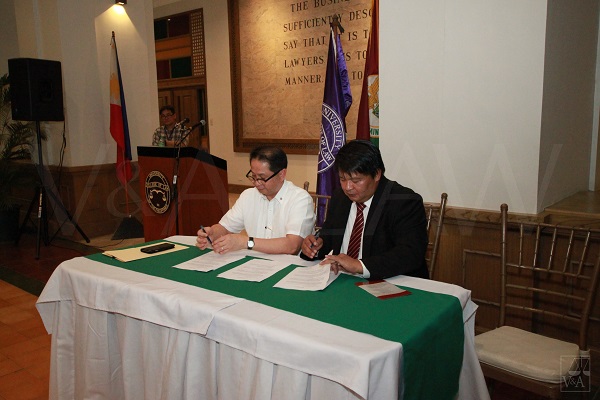 Signed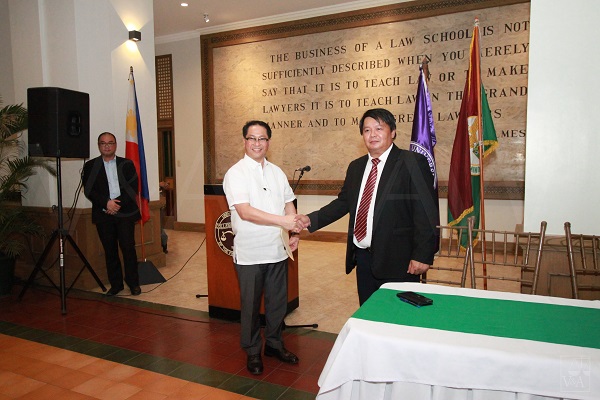 Sealed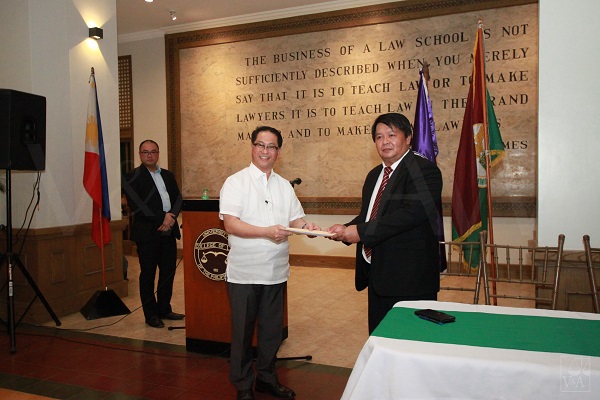 Delivered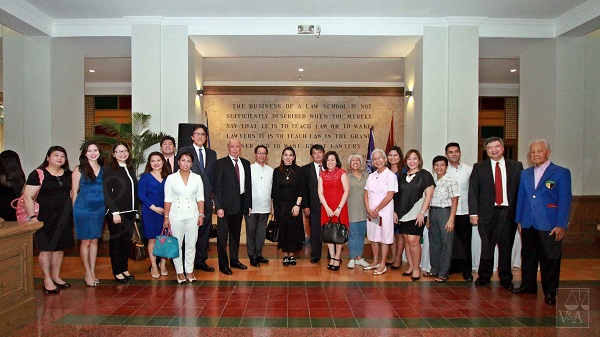 The Firm's partners strike a pose with UP President and First Lady Danny and Gabby Concepcion, UP professors Rowie Daroy Morales, Chit Jardeleza, Leo Battad, Ryan Oliva and Jose Laureta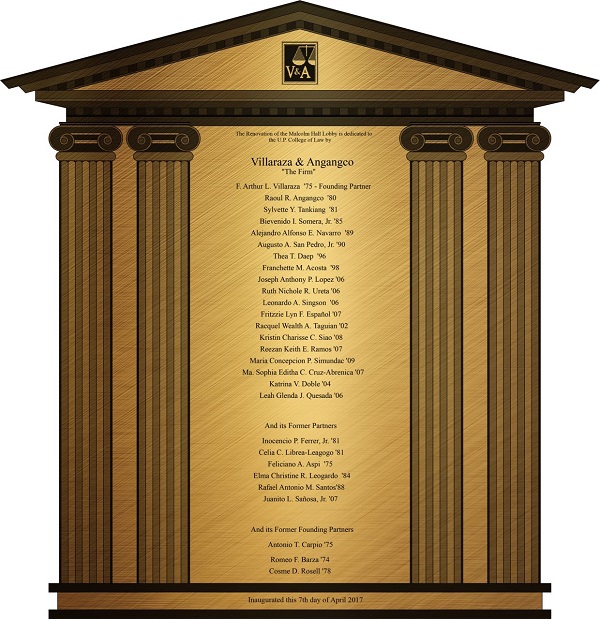 Majority of the Firm's partners are proud graduates of UP Law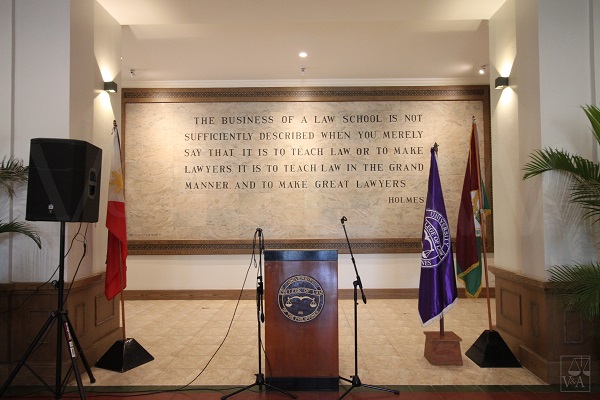 Every UP Law graduate knows these words by heart
Previous
Next
Villaraza & Angangco gives back to beloved alma mater with the renovation of the lobby of Malcolm Hall, home of the UP College of Law.
The elegantly spruced-up lobby of Malcolm Hall is the Firm's gift to the UP College of Law, which is arguably the best law school in the country.
The Firm formally turned-over its donation to the University of the Philippines in a ceremony held on 07 April 2017, attended by UP President and College of Law Dean Danilo L. Concepcion, UP Diliman Chancellor Michael L. Tan, UP Law professors Concepcion L. Jardeleza, Rowena Daroy Morales, Evelyn (Leo) D. Battad, Jose Laureta, Ryan Paray Oliva and, and the Firm's partners and associates.
Majority of the Firm's partners are graduates of the UP College of Law.